Large spaces to meet, quiet corners for privacy, in the heart of a quaint village that borders agricultural fields.
The House Exterior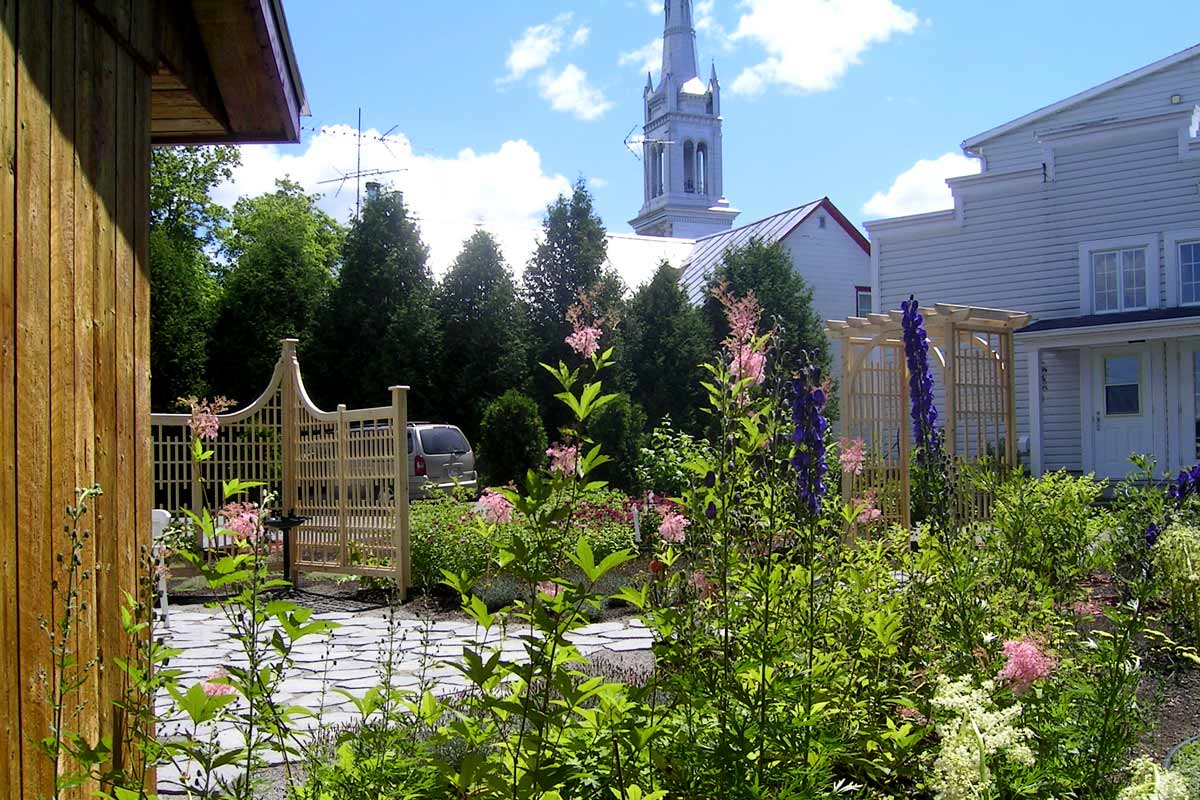 The Ground Floor
The communal rooms on the ground floor are comfortable, inviting, and equipped with all of the amenities you'll need.
Bedrooms
Enjoy four cozy bedrooms upstairs and a large family room in the basement
Fabien Room
One queen bed and a private bathroom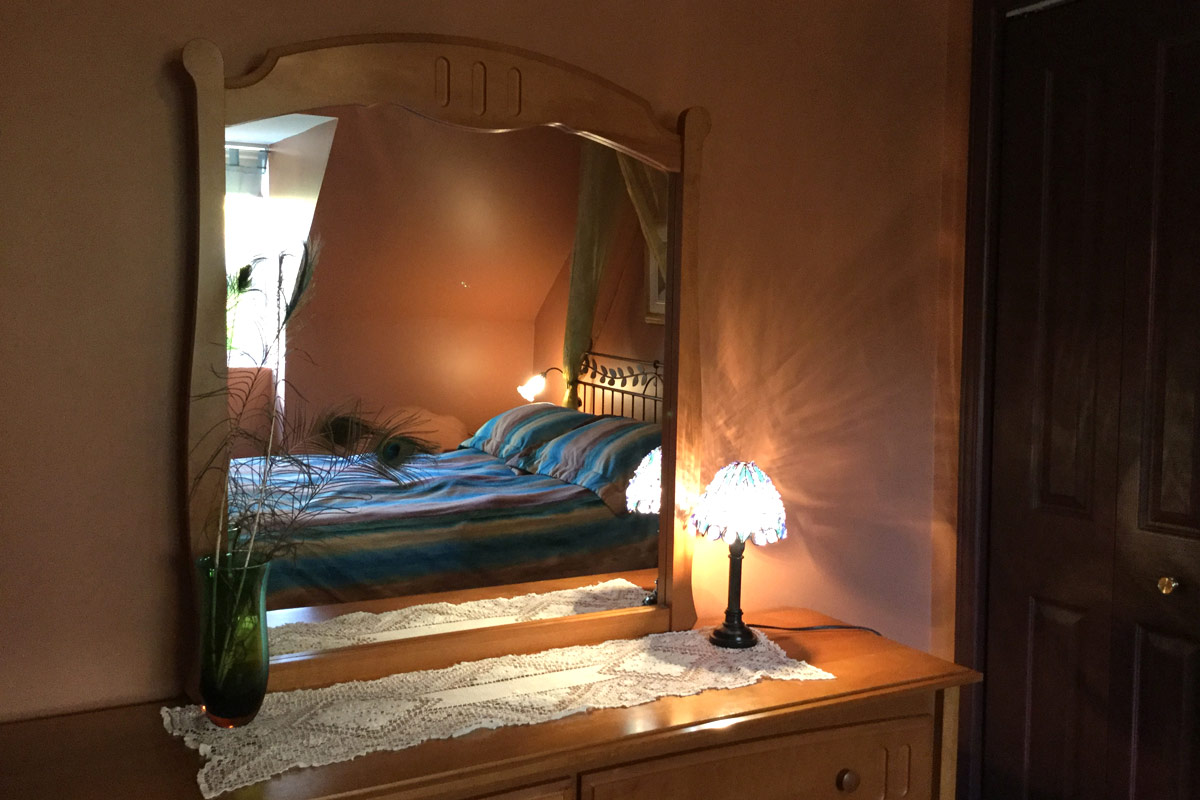 L'abbé Room
Bedroom with two single beds and a private bathroom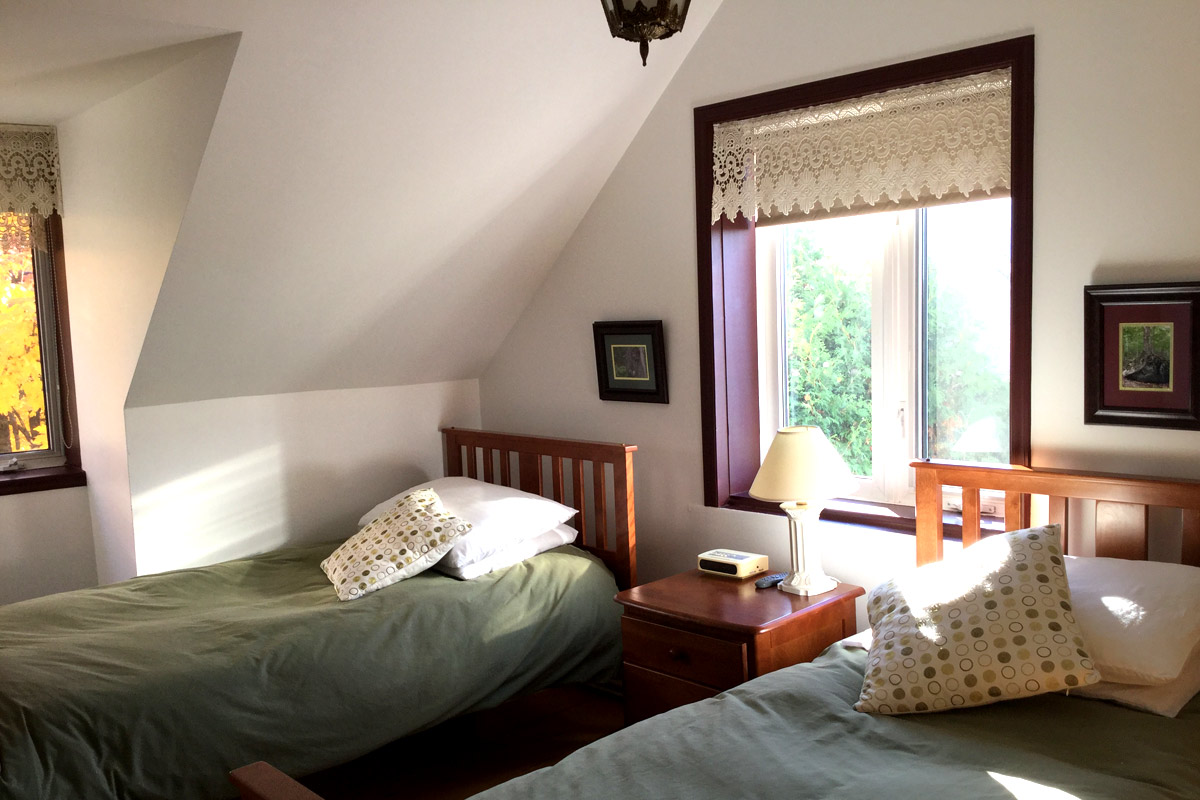 Marie-Christine Room
One double bed and a shared bathroom
Docteur Room
One double bed and a shared bathroom
Laiterie Room
Two double beds, one 3/4 bed, and a private bathroom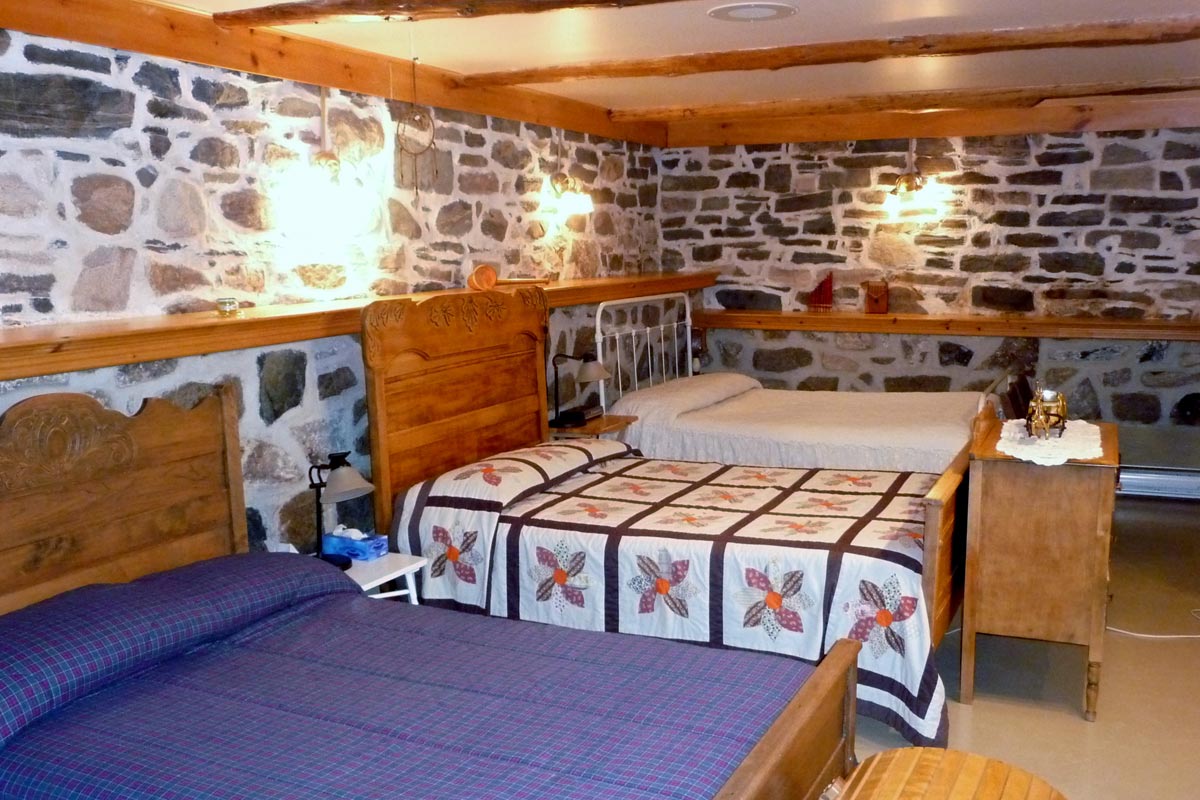 Rent the House
Rates for 10 people or less
(For room rates including breakfast, visit this page)
Low Season
September 16th to July 14th (Excluding: Christmas and the Holidays)
Regular Season
July 15th to September 15th+Holidays
2 nights
700 $
750 $
3 nights
900 $
975 $
4 nights
1100 $
1200 $
5 nights
1300 $
1425 $
6 nights
1500 $
1650 $
7 nights
1700 $
1875 $
Additional night
200 $
225 $
Additional people
25 $/ night
20 $/ night
* House Rental Conditions *
Useful information
Taxes not included 3.5% tx accommodation + 5% GST + 9.5% QST
15 people maximum
Check-in time: 4:00 p.m.
Check-out time: 11:00 a.m.
$ 200 deposit upon booking
Balance remaining 1 month prior to arrival
Pets allowed on request with additional charges
Cancellation Policy
Less than 30 days before arrival: 100% of the sum paid
Less than 90 days before arrival: 100% of the deposit
If there are any breakages, a debit in the amount of the repair or replacement will be charged to your credit card.
Included in the house rental
Bedding, linens, and towels
Toilet paper, tissues, soap
Green trash bag
Dishwashing liquid
Salt, pepper, and coffee filters
Fridge, electric stove, microwave
Washer and dryer
Iron and ironing board
Pots, pans, and cutlery
Folding bed
Electric fireplace
Cable TV
Alarm clock
Hair-dryer
Heating and electricity
Outdoor fireplace and barbecue
Gallery, terrace
Outdoor tables and chairs
Large back garden
Wireless Internet: WIFI
Parking and winter snow removal